Our Office
Our office is located in Three Pacific Place in the heart of Admiralty, accessible by MTR (metro), bus or Hong Kong's iconic tram. A key MTR hub is connected directly to the Pacific Place office and shopping mall complex, which in addition to the vibrant and cosmopolitan neighborhood, offers numerous restaurants serving a wide range of cuisines.
Our Expertise
Compliance and Regulatory Consulting
Valuation Advisory Services
Cyber Risk
Restructuring Advisory
Financial Services Compliance and Regulation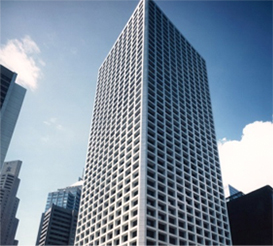 Our Office
In Mumbai, our office is ideally located in the midtown of one of India's most bustling and vibrant cities. With easy access to the main road and rail routes, our location is excellent for commuting - and when we want to get away, it's only a short drive to the domestic and international airports. With the beaches of the Indian Ocean to the west and the famous Sanjay Gandhi National Park to the east, this is a great place for our professionals to enjoy life at work and away from the office.
Our Culture
Our India practice has enjoyed significant growth in the past few years, doubling in both revenue and number of professionals. Clients in India want consultants like us to be their partners in growth, and they appreciate our ability to foster long-term relationships.
We also build strong relationships within and between our Kroll offices. We gather for various events with our India colleagues in Delhi and Bangalore, and join together to conduct an annual offsite with our teams from Japan and Singapore.
As a team in Mumbai, we possess a high level of energy and enthusiasm. Our work environment is characterized by an optimism, positivity and friendliness that rubs off on our visiting international colleagues.
Our Expertise
Valuation Advisory Services

Our Office
An international team, professionals in our Singapore office hail from five countries and are able to conduct business in seven different languages. Our backgrounds reflect this multicultural city and, in the true spirit of Singapore, our office celebrates all of the major local festivals ‐ Christmas, Chinese New Year, Deepvali and more. We also like to stay active, participating in running and cycling events as an office team.
Our Expertise
Valuation Advisory Services
Compliance and Regulatory Consulting

Our Office
Located adjacent to Centrepoint on the top floor of the JP Morgan building, our office is located in close proximity to transport, some of Sydney's best restaurants, shopping and popular night spots. You'll enjoy being in the centre of the city where all the action starts.
Our Culture
Having recently come together as a team to help grow and expand the Kroll offering in the Australian market, getting the right people has been key. We have a very young team and are focussed on building out the right culture across the office. All our people are committed to working together across service lines, creating new ways to do our work and making sure we stop to have fun on our way to becoming the number one transactions and risk advisor in the Australian market.
Our Expertise
Restructuring Advisory
Transfer Pricing
Business Intelligence and Investigations
Cyber Risk